To free girls from sex trade, teen takes off shoes

01/06/2015 13:15, Published by Jacqueline, Categories: Health+Wellness, Today
---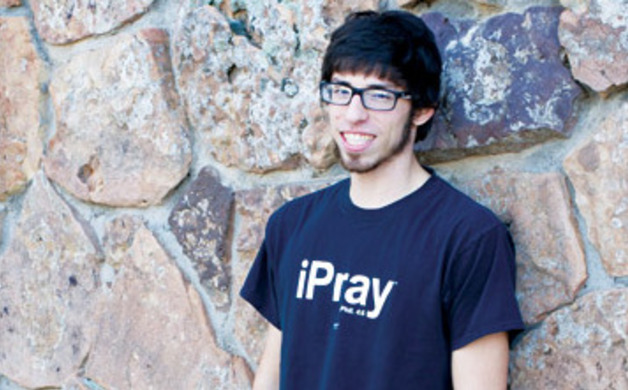 ---
---
by Joe West
This Thanksgiving I was most grateful for my shoes and socks. 
I had just completed an entire week of living barefoot in order to raise awareness for JOY International™, a Conifer based organization that rescues children from human trafficking. The experience is one that I will not soon forget.
Several memories from that week still stir deep emotion. As I drove to school on my first day of being barefoot, I noticed that a homeless man walking down the sidewalk was wearing shoes. I could not recall a time before that morning that I had felt jealousy toward a homeless man. 
When I pulled into the campus parking lot, I suddenly did not want to get out of the car. If I had left a pair of shoes in the car, I might have given up then and there. I eventually opened the car door. My feet went numb the moment they hit the blacktop. 
I walked the 10 minutes from the parking lot to the student building and it dawned on me that I could be getting frostbite and not even know it. My toes felt as if they might snap. The panic returned as I approached the halfway point, unable to turn around but convinced I could not  continue. But I kept walking and somehow I arrived at my destination. 
The next hour turned out to be the most intense emotional experience of the entire week. Once I was inside the building, I felt completely exposed, as though everyone could see me. For the first time in my life, I desperately wanted to be like everyone else, but I could not blend in with the crowd; I could not hide my bare feet. 
Sitting there feeling distinctly different, it occurred to me that this is what discrimination feels like. I began to wonder if this was how abused children feel as they try to deal with their past and present. Is this how people with physical disabilities feel everyday with their vulnerabilities on display? It was jarring, terrifying and altogether unforgettable. I found it hard to believe that something as simple as not wearing shoes in public could bring such intense feelings of shame. People no longer saw me for who I was; they only saw my bare feet.
I was encouraged that my classmates were supportive after I explained what I was doing and why. The rest of the day was less difficult, and I felt incredible accomplishment when I arrived back home. However, the feelings of rejection returned when  I was unable to find any place willing to let me shop for groceries in their store after more than an hour of phone calls.
As the week continued I came to appreciate the platform for discussion that being barefoot had given me. Everyone wanted to know why I was barefoot and I was able to tell them about JOY International™ and its founder, Dr. Jeff Brodsky.
Dr. Jeff has been barefoot for over four years. On a mission to serve "the least of these" that Jesus described in the 25th chapter of Matthew, he learned about the millions of children around the world who are captured and forced to have sex for profit. His heart was broken, and he dedicated the rest of his life to their rescue. When he saw barefoot children living in a trash dump in Cambodia, he felt called by God to go barefoot to remember their suffering. 
Though my going barefoot for a week did not directly save any girls or put any perpetrators behind bars I know that, as Dr. Jeff often says, if it motivated one person to action it was worth every second of those 168 hours.
---
---
Dr. Jeff Brodsky rescue children from human trafficking
---