Winter Heating: where to get the whole story?

11/02/2015 15:16, Published by Jacqueline, Categories: Health+Wellness
---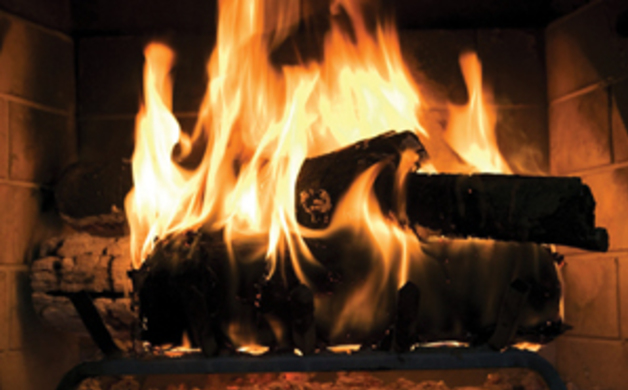 ---
---
by Jake T Johnson, NFI/CSIA/FIRE
Q:  It looks like my heating bills are going to increase dramatically this year. What can I do to get more heat out of my fireplace?      
A:  The first step is to get a complete inspection from a Certified Inspector.  A certified hearth professional can provide you with a complete and accurate analysis of your entire system and give you good advice on the best options for your needs.    
Q:  I have a wood burning fireplace, what can I do to help heat my home? 
A:  The most effective way is to install an insert. Adding an insert will give you a huge increase in available heat and won't take up any additional space. Inserts and freestanding models are available in gas, wood or pellet models.   
Q:  What about changing our gas fireplace to wood, can we do that?
A:  Not unless it was originally a woodburning fireplace that had a gas log set installed into it.  If it's a built-in gas fireplace, you'll need to remove the gas unit and install a new fireplace because gas vent is not capable of handling the higher temperatures and corrosive gases generated by wood fires. 
Q: What is 'zone heating' and how can it improve my quality of life?
A:  Zone heating is the method of installing a hearth appliance into a section of your home in order to heat it without having to heat your entire home to the same temperature. It is particularly effective for making basements more inviting, but it's also a good way to make your living room or family room more enjoyable and less expensive to heart. 
Q:  Where do I go to get specific answers about my fireplace or woodstove and chimney?  
A:  The modern technology of today's hearth appliances requires that you get a trained professional.  Every leading manufacturer recommends using a certified installer for their products.  Those hearth professionals who have demonstrated their skill and experience are certified from one of the following organizations:  the National Fireplace Institute (www.nficertified.org), the Chimney Safety Institute of America (www.CSIA.org) and the Fireplace Investigation Research and Education Service (www.F-I-R-E-Service.com).     
Q:  Where else can I find one of these specialists?  
A:   Check the websites listed above.  Or come in and visit us at Mountain Hearth & Patio.  We are the only local hearth retailer with CSIA, and NFI Specialists on staff.  
Q.  Mountain Man Fireplace and Chimney, Inc. or Mountain Hearth & Patio - which is it?  
A.  Both - really.  Mountain Hearth&Patio was created to provide the community with a complete lineup of hearth products and services.  MH&P is an expansion of our highly successful service-oriented business, Mountain Man Fireplace and Chimney, Inc. into specialty hearth retailing.  Our customers have been looking for a single company to provide sales, service, in-house professional installations (no subs! no hacks! no lists with disclaimers!) and follow-up services (like sweeping and repairs) from our trained experts.  We have all of that and more!
Q.  Does Mountain Hearth&Patio have a good selection?  
A.  Yes, we have a terrific lineup of high quality fireplaces, stoves, inserts and accessories from Mendota, Fireplace Xtrordinair, Lopi, Hearstone, Valor, Kozy Heat, Harman and more.  We're the only mountain-area dealer that can provide you with stoves constructed from steel, cast iron and soapstone.  Gas, wood, and pellet - we have them all!   
Call 303-679-1601 for service related issues like sweeping and inspections or for more information about fireplaces and stoves. Or simply drop by and visit our new showroom in the Red Barn building at 7001 Highway 73 (in Marshdale at the intersection of Highway 73 and N. Turkey Creek Road). Semper Fi!     
---
---