Are there angels looking over us?

12/28/2015 11:18, Published by Jacqueline, Categories: Advice, Health+Wellness
---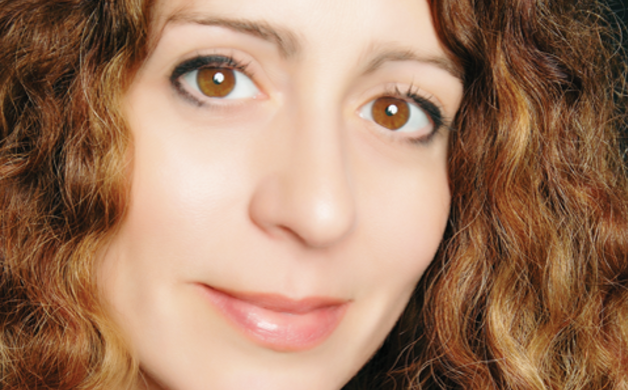 ---
---
by Kellee Colton

I've often debated if there are angels among us; or if there are angels in heaven looking over us and guiding us through life. 
I completely understand that it is hard to believe in something one can't actually see… faith. 
Nonetheless, I do believe that faith gives one hope. As I think back to important events in my life, I have to wonder about the existence of angels. And the more I think about those events, the more I am inclined to say, yes, there are angels.
When I was pregnant with my daughter, I was told there was a strong possibility she would be born with Down syndrome, and it was suggested I have an amniocentesis performed, which would let me know for certain. The next sentence out of my doctor's mouth was that I had more of a chance of miscarrying from the amniocentesis than I had that my daughter would actually have Down syndrome. I decided against the procedure and my angels delivered to me a beautiful and healthy baby girl.
Years ago, I went to an orthopedic specialist to look into fixing my shoulder that had become so painful I could barely raise my arm and lifting the frying pan brought tears to my eyes. Though in all fairness to me, that frying pan was handcrafted in Italy and weighed as much as a warehouse full of fresh mozzarella. 
After having an MRI the radiologist informed me that the main reason for the pain in my shoulder was because he suspected bone marrow cancer. This is a very complicated diagnosis with an extremely poor prognosis and the doctor's didn't want to jump into anything. 
So I was closely monitored by an oncologist. After two years, he gave me a clean bill of health and finally approved my shoulder surgery. My angels were watching over me again. 
One of my ongoing challenges has been that which I have faced with my special needs son and the loneliness and isolation that often accompany raising a child with special needs. 
When I was exhausted, both physically and emotionally and felt like I just would not be able to make it through another day, my angels brought me my new husband (though I fought them on this for months!) and the hope that tomorrow will be better.
There have been other events along the way, but the ones noted above truly stand out for me. I currently have other difficult issues I am dealing with (as do many of us), but I have faith that my angels will guide me through.
So whether it is divine intervention by way of an angel, fate or just plain good luck, it seems to me that I have angels looking over me and giving me just what I need at just the time I need it.
RE/MAX Alliance Realtor Kellee Colton, a former licensed mental health therapist, works with all her clients, including special needs families, to help make the real estate process as easy as possible while ensuring the house is a good fit for each family member. Kellee can be reached at kelleecolton@remax.net or 303-709-1431.
---
---
Guardian angels Down syndrome amniocentesis
---