Step away from your Smart Phone!

01/05/2016 12:13, Published by Jacqueline, Categories: Advice, Health+Wellness, Today
---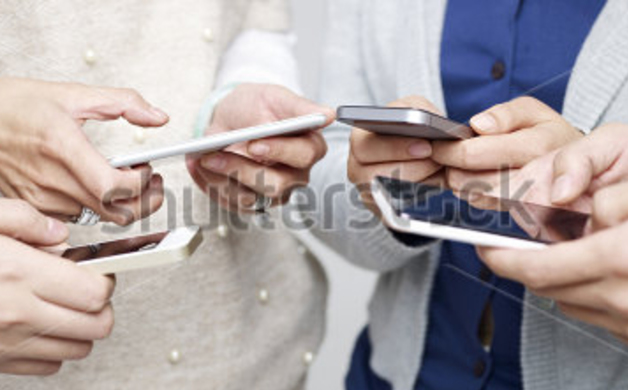 ---
---
Tips to unplug to feel happier and calmer...
As I write, I'm sitting in front of a computer with two email accounts open, three social media tabs open, headphones in, listening to music and – of course – my smart phone readily available next to me. Sound familiar? 
Being at everyone's beck and call or being aware of everyone else's life can take a toll on your happiness. People are beginning to see and feel the negative effects of always being connected. Here are some reasons to unplug
Reconnect with the little things around you – In real life! Constantly looking down at a screen means missing out on what's going on in front of you. Next time you're walking to a store or sitting in a waiting room, put your phone away. You may be surprised to realize how wonderful the world really is.
#1: Establish boundaries.
Many people believe that monitoring work emails, even at home, makes you more productive, but the opposite may be true. Unplugging after work allows the brain to relax and recover from a busy day. 
#2: Be present for loved ones.
It may be easy to think staying connected helps stay in touch with people, but in fact, the opposite is true. With faces constantly looking down, we are missing out on connecting to our loved ones right in front of us. While my two-year old cries "look, momma, look!" to show me how she jumps, do I really need to be checking Instagram? Wouldn't it be better (for both of us), if I was actually paying attention and was playing with her? Isn't that what makes me happy?
Changing these behaviors can help us be better friends and family members by truly being there for our loved ones and be better employees.
#3: Turn your phone off at a certain time every night.
Ideally your should turn your phone off at least an hour before you go to sleep. Or put it in airplane mode if you need the alarm in the morning. 
#2. Take off intrusive and time-wasting apps on your phone (looking at you, facebook). If that's too much, turn off the push notifications in your settings.
#3. Leave your phone at home when you go to dinner or lunch with friends.
 (Sounds scary, right? I tried it; it's actually pretty great.)
#4. Read something tangible. Pick up a real book with real pages instead of opting for the on-screen version.
Unplugging can bring improvements to your mental health. 
It can make you more focused, calmer and even happier. 
Shannon Gwash is the marketing manager for Jefferson Center for Mental Health. She is also a Certified Mayo Clinic Wellness Coach and can be reached at shannong@jcmh.org.
---
---
Tips to unplug from your smart phone Turn cellphone off Reconnect to real life Establish boundaries
---