What you need to know before trying to obtain credit

01/28/2016 12:00, Published by Jacqueline, Categories: Advice, Home+Garden
---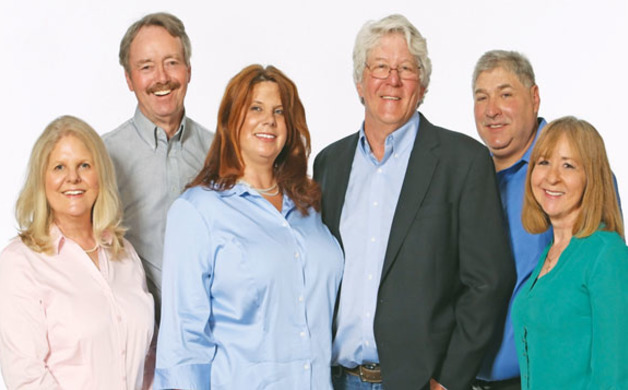 ---
---
The Early Group team pictured above
by Kim Herfurt, Realtor, CMAS, certified mountain area specialist

In today's world of credit there are primarily three 800 pound gorillas that lending institutions use to determine your creditworthiness, how much credit they will afford you, and how expensive that credit will be in the future. 
In addition to lending institutions, insurance companies also look at credit when assessing insurance risks and determining insurance rates for auto, home, health, and life insurance. It is therefore critical  as a consumer, you monitor your credit regularly. 
The three gorillas are Experian, TransUnion, and Equifax. In Colorado, and many other states, consumers are entitled to a free credit report annually (annualcreditreport.com). It is recommended that each consumer take advantage of these three free credit reports each year. My suggestion would be to  check one agency  approximately every four months so perhaps one in early January, one in early May and perhaps one in early September. This way, if there are any discrepancies, like identity theft, or a creditor has inappropriately reported a transaction, you are able to take action quickly. These discrepancies can adversely affect your credit causing your credit score to be calculated incorrectly. This may also increase your insurance, or if you are applying for a loan significantly affect the terms you would be offered in the loan.
The three credit reporting agencies each have different ways they score your credit. These measures are generally called a FICO score. Fico scores vary between credit agencies and are based upon a proprietary algorithm which has been established by each of the credit reporting agencies. There is a wealth of information about FICO scores and a BLOG where you can ask questions on http://www.myfico.com. Beware that MyFICO wants money. If you want to find out about your FICO score for free use www.creditkarma.com.
These tips can help you find the home you are dreaming of by qualifying for your loan first. 
If you have questions about how to shop for a good lender give us a call. At Terry Robinson—The Early Group, we pride ourselves on  providing our clients with the very best in customer service. We can be reached,  if you would like to buy or sell your dream home, at 303-748-3838 or info@early-group.com. Our web site is http://www.early-group.com.
---
---
home loans taking out credit Terry Robinson-The Early Group Kim Herfurt Realtor world of credit Experian TransUnion Equifax FICO score
---