You can give Hope for Animals

02/24/2016 13:02, Published by Jacqueline, Categories: Home+Garden, Today Health And Fitness
---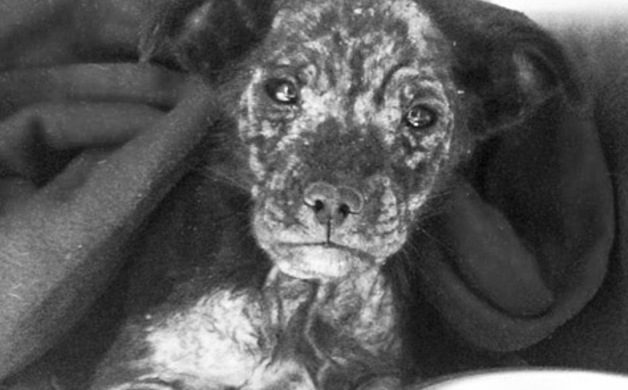 ---
---
by Margo Hamilton
For many of us, life is not complete without canine, feline or any four-legged animal companionship. We fill our hearts and homes with dogs, cats, puppies and kittens we purposely seek out through rescues. 

Hope for Animals is a small dog rescue that might be new to you, however, it got its started in Clear Creek County in 1996 and was then known as Clear Creek County Animal Rescue League.  For nearly 20 years it rescued abandoned, abused, neglected, injured and homeless animals, as well as rescuing precious lives from kill shelters and puppy mills.
Hope for Animals is so named by rescue Director Julie Quaife. A dog had literally been tossed from a car, as many are within our mountain community by heartless fools who no longer want to care for these innocent lives.  
Literally starved to skin and bones, Julie rescued the near-dead dog and rushed her to a veterinarian. Weighing 27 pounds, the emaciated dog had a tumor on her abdomen, her toenails had grown into the pads of her feet, she was diabetic and cataracts had blinded her. Julie made a pledge to do all she could to save this starving dog's life and named her Hope.
After months of good food, endless love and quality vet care, Hope weighed 72 pounds. Her vision was restored when a vet removed her cataracts and she endlessly wagged her tail and loved to lick those she loved.  Julie shares, "I will never forget when Hope's cataracts were removed.  I was by her side when she opened her eyes and looked around.  The expression on her face was priceless." 
Sharon Ryan opens her home and heart to foster for Hope for Animals "Our rescue is very small," she said.  "There are three of us that currently bring the dogs in from their unwanted situation and divvy them out to foster homes," she said.
"We each take in many dogs ourselves and have about eight families that do part-time fostering for us. We rescue approximately 300 animals annually. I love taking in small puppies, and I will occasionally foster a mom with her liter.  A liter of 10 lab-mix puppies just arrived from a kill shelter in east Texas. Julie takes in sick puppies and those about to be euthanized in kill shelters. Becky Knight takes in adult dogs as well as puppies."
Hope for Animals knows there are amazing animal rescues within our mountain communities, and an endless need for loving homes.  Sharon shares, "We are a small rescue and 100 percent of donated funds goes directly to the care of the animals we rescue. We are in need for more foster homes, and we provide our fosters with the funds for vet care, crates, food and anything else they need.  We just had our first fund raiser the weekend before the Super Bowl at Buster's in Conifer. The Bistro, Stagecoach Sports Grill, Rustic Station, Cruz Inn and Cut Throat Café donated soups and chilis, and Wendy's donated soup cups.  We were overwhelmed with the generosity of the restaurants and Nancy Crivello, who owns Buster's and sent out invitations for her patrons to come.  We adopted seven puppies, practically all of the soups and chilis were devoured, and we raised over $700.  For us, that was a huge success; so much so that we decided to make the event our annual fund raiser, which will always be held the weekend before the Super Bowl."
Julie added, "Hope for Animals also provides free pet food for families and small shelters in need. It's hard enough to go through financial trials, and when we can't afford to feed or care for our pets at a time we need them most, it's traumatic to think they might be taken away."
Hope for Animals can use your time, talents and donations. Mail your check to Hope for Animals, Clear Creek Rescue, PO BOX 63, Georgetown, CO 80444.  You can also contact Sharon Ryan at 303-838-7927 or email clearcreekrescue@yahoo.com or visit www.hfaccr.org for more information.
---
---
---