Vintage truck & golden leaves–wonderful autumn

09/03/2016 14:33, Published by Jacqueline, Categories: Home+Garden
---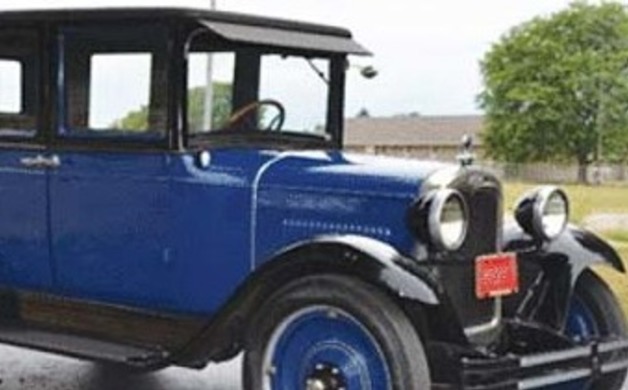 ---
---
 The car/truck seems to come in various colors. Sometimes it looks green, sometimes blue, sometime turquoise. So is there more than one? Maybe three? It's a mystery.
Don't be confused. The photo of a vintage car on this page is not a photo of the vintage car/truck in our area. It's just a photo off the internet that looks a lot like the car/truck I love to see each morning before heading to work.
I might never know if the vehicle is really old or if it is from a car "kit."
Who knows? Maybe someone buys car/truck kits and builds them to sell. I'm sure there are about three of these cute car/trucks on the road now: blue, green and tourquois.
Whatever the car's story is, my husband and I make a point of looking for it/them each morning on Shadow Mountain Drive. 
With winter around the corner, both the Ghost Bush leaves and vintage cars may retreat from view. So, may autumn be long and may vintage truck/cars grace our mountain roads many more days this year.



---
---
old truck Vintage Truck autumn leaves change of seasons
---